Dual waterbed makes the cow 'float'
The waterbed makes the cow 'float' on the water layer, so the weight of the animal is evenly distributed. This prevents the formation of pressure points and prevents bare and swollen heels.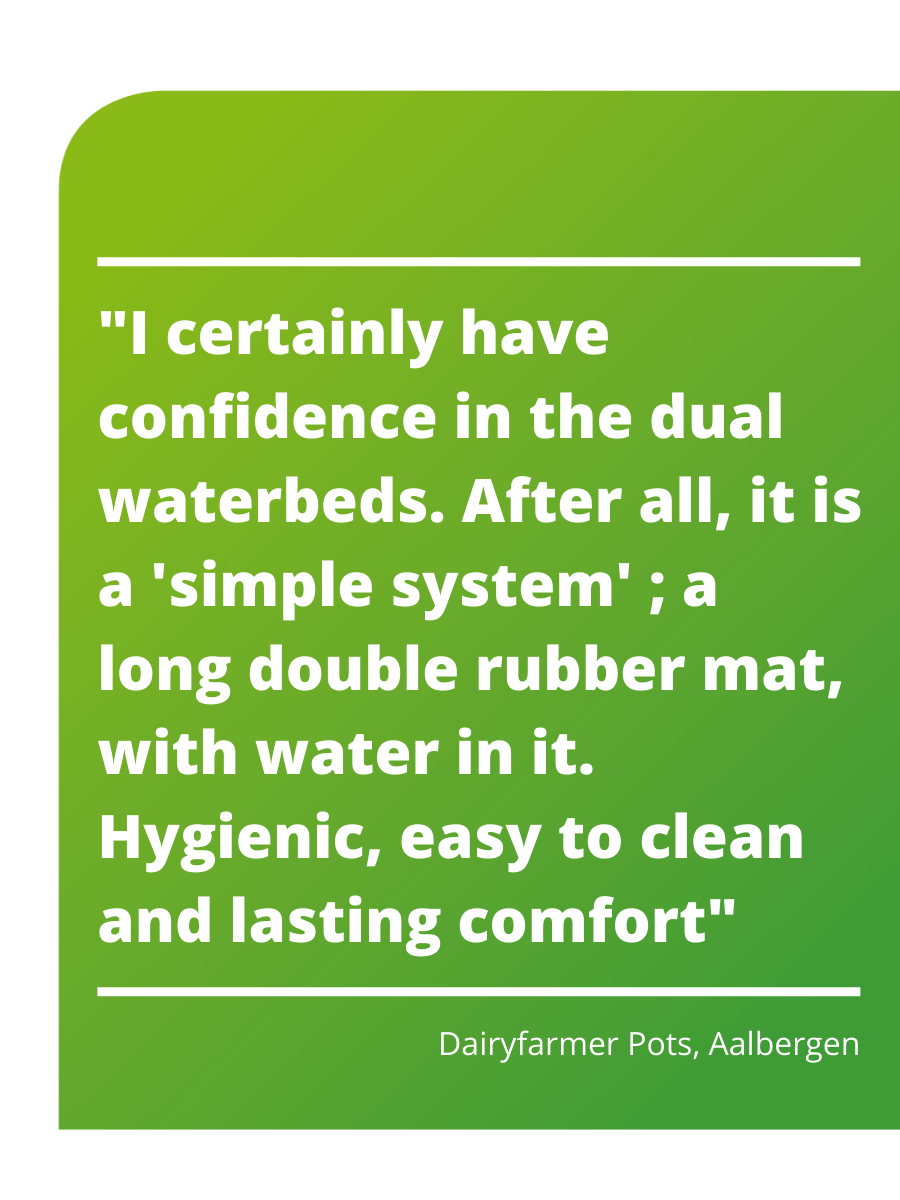 The Dual waterbeds have a separation between the front (knee) and the rear (belly/heel) water compartments. This gives the Dual waterbeds extra knee comfort. Dual waterbeds are suitable for all types of freestall divider. The mattresses are supplied on rolls and rolled into the barn, after which they are anchored and filled with water.
Hygienic and less labour intensive
Thanks to the shape of the Dual waterbed, urine and possibly the leaked milk will run off the waterbed. This will strongly reduce the infection pressure and consequently minimise the risk of Mastitis. Since the cubicle bed remains all but dry, the savings on litter will be considerable. Less litter and less labour will substantially reduce the costs.

The difference with the Single Waterbed is that the Dual Waterbed consists of two compartments and therefore provides extra comfort for the cow's knees.
For more information, go to DCC Waterbeds.
available for various stall widths
standard length is 183 cm
two filling points: one at the front and one at the back
the PE knee bar allows you to set the cubicle length to suit the herd
10-year reducing guarantee