Automated draw gate: Autolift
Controlling cow traffic on the dairy farm is one of the activities that reoccurs daily. In order to steer the cow traffic in the right direction, the farmer walks up to the gates and changes their position. This takes both time and physical effort.
With the Spinder Autolift this is a thing of the past!
Autolift consists of several electrically powered lift gates that are operated as standard with a push button at each gate. In addition, a remote control is available that allows up to 4 gates to be easily controlled remotely.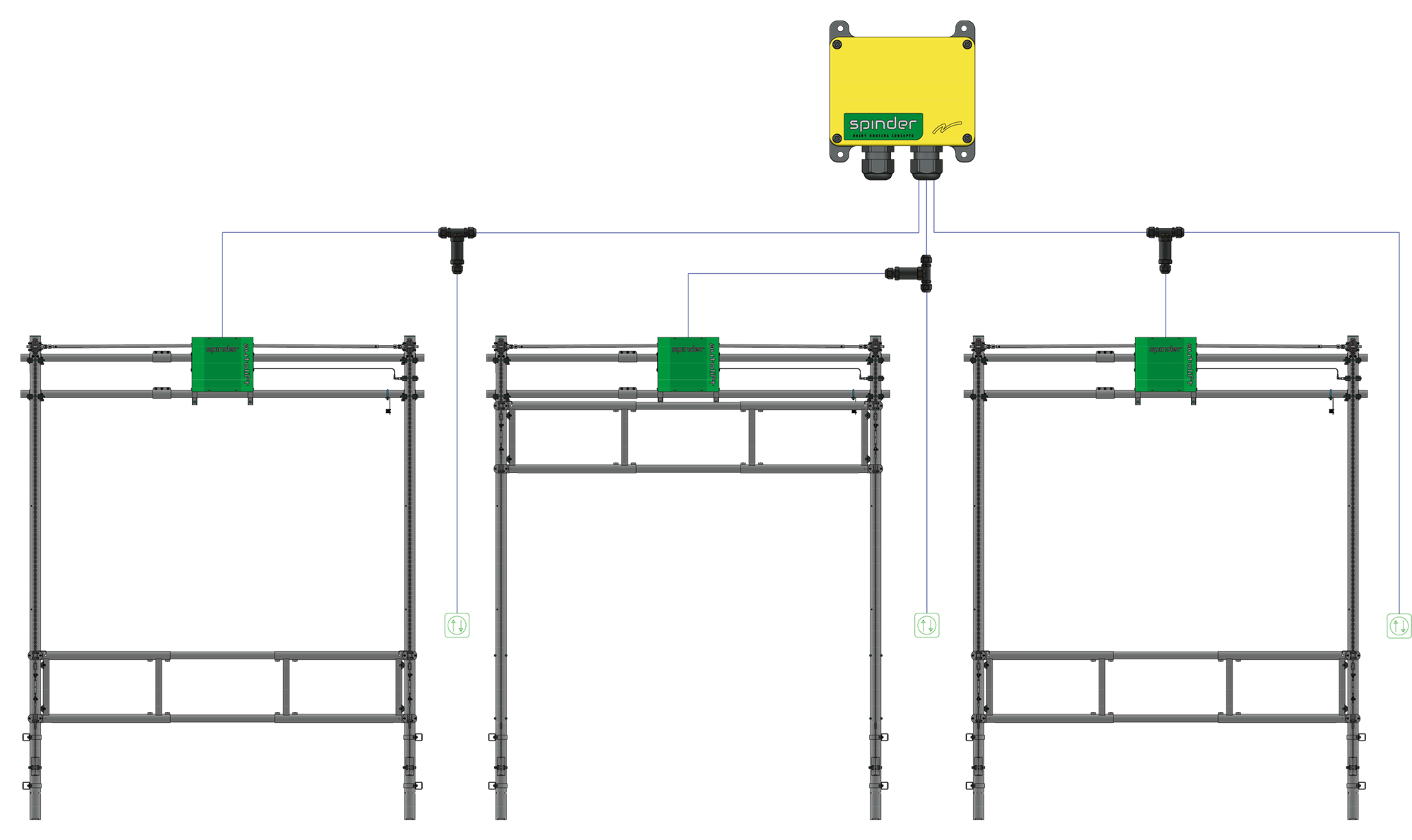 The gates of the Autolift system are robust draw gates that move up and down. This type of gate is the least sensitive to blockage by the cows. When the gate goes up, the animals in the vicinity will walk backwards. When the gate comes down, the animals under the gate will sense this and move away.
In the open position, the farmer drives his tractor under the gate. Using the remote control he can open and close the gate without leaving his tractor cab.
The Autolift provides ease of operations and saves time and effort. The physical labor of changing over gates is replaced by the touch of a button and cow traffic is managed with ease.