"The space provided by the waved neckbar invites the cow to lie down and rest. I should have made this investment 10 years earlier, so to speak." With a growing herd in an existing barn from the 1980s, dairy farmer Reitsma saw room for improvement in terms of cow comfort. The old cubicle dividers were still in good condition but the space in the existing stalls was no longer appropriate for the size of his cows; especially for the older cows. The barn was renovated in parts, reusing the existing cubicle dividers and equipping them with a waved neckbar.

Dairy farmer Reitsma in his renovated barn
A waved neckbar increases the height at the withers by up to 30 centimeters
Outdated cubicle dividers can be made more spacious by replacing the straight neckbar. A waved neckbar offers up to 30 cm more height at the withers and also offers the possibility to adjust the diagonal size of the cubicle. The ideal size depends on the herd. Therefore, always measure 'the average cow' first and adjust the size in the barn accordingly. For slightly older, large cows the diagonal size may be 225 cm. It is important that the cow can stand in the cubicle with four legs. This can be achieved with a waved neckbar even with old barn and island sizes. The wide adjustment gives the cow enough space to lie down and stand up easily and invites her to rest.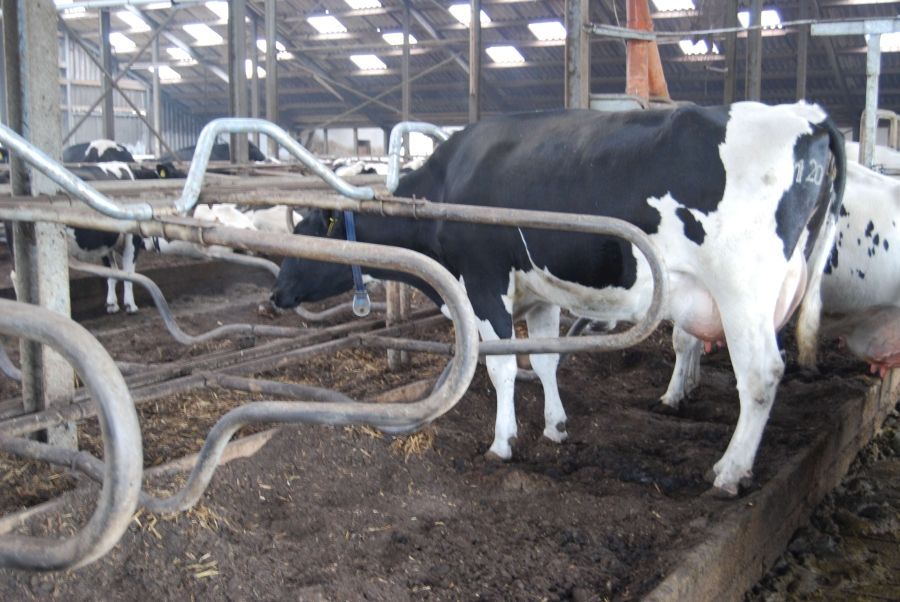 Renovation project Lehe (DE); thanks to the waved neckbar the cow can stand in the cubicle with four feet
Maximum cow comfort and minimum labor
The shape of the waved neckbar not only gives a lot of space to the cow. An additional advantage is the steering effect. Because the waved neckbar facilitates the cow in the middle of the lying area, the cow will automatically lie more straight in her stall. This ensures that the cow soils the stall significantly less; her udder is cleaner, the infection pressure lower and it takes less time and less litter to keep the stalls clean.

Steering effect: cows lie straight in the cubicle thanks to the waved neckbar.
A waved neckbar can be mounted on every cubicle
A waved neckbar can be mounted on every cubicle regardless of its age or type. The waved neckbar is mounted further back than the regular straight neckbar. This construction makes the entire row of cubicles stronger and more stable, and the cubicle dividers will last longer.
Waved neckbars are available in various sizes corresponding to common cubicle widths, and may also be combined in different sizes.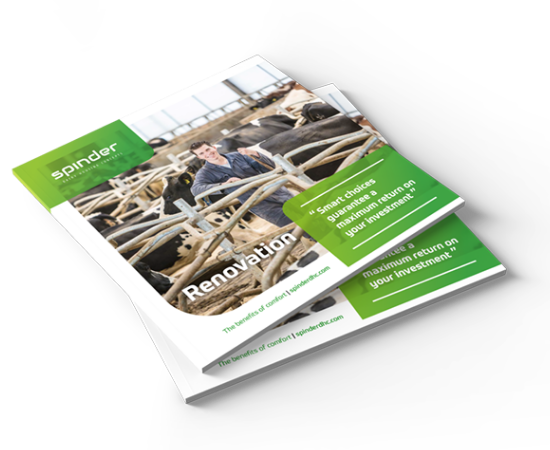 Would you like more tips on renovating?
Download our Renovation E-book here