Pingo drinking troughs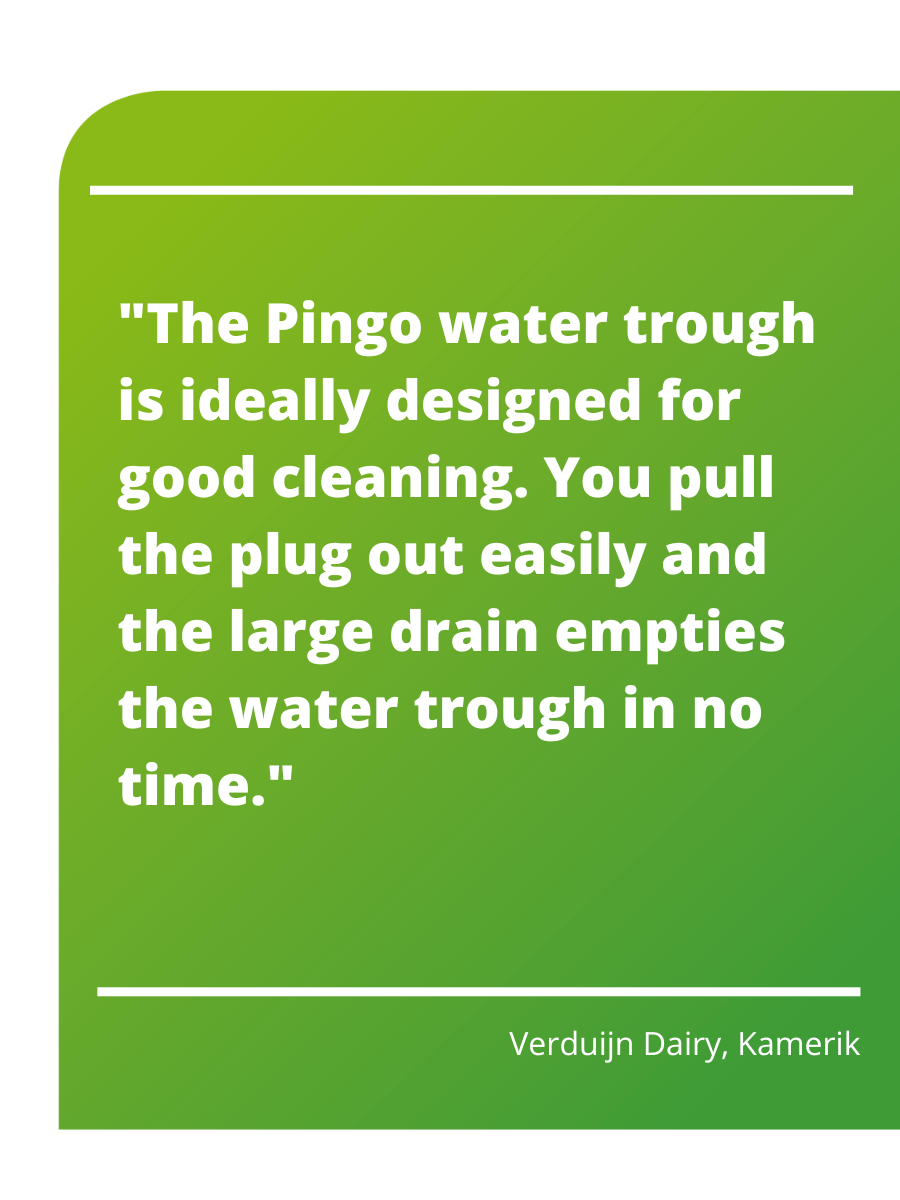 In order to produce a lot of milk, a cow must also have easy access to water and be able to drink plenty of it. This makes a Pingo drinking trough the perfect choice.
The Pingo series was developed by not just taking the cow and farmer's needs into account, but also with its installation in mind.
Comfort for the cow

Natural supply of water in a wide trough, large drinking surface.
No sharp edges, integrated stainless steel protective bracket on three sides.

Convenience for the farmer

Convenient to install
Float can be mounted in two positions in the drinking troughs.
Suitable for water supply from above or below.
Comes with everything supplied.
Spinder offers 3 models of Pingo drinking troughs: models 100, 200 and 300. Specifically for renovation, Spinder offers the Pingo Reno; a drinking trough complete with back wall.
Stainless-steel version
Easy to clean
large drinking surface
comes as floor or wall model