A comfortable bedding for your cows is not an unnecessary luxury. After all, resting time of the cow can be directly linked to her health and milk production. The choice of cubicle bedding also has a daily impact on your workload as a dairy farmer. You are looking for a bedding that offers long-term comfort for your cows and is also easy to clean.
If you choose to invest in a cow mattress, the Spinder Meadow Next cow mattress has a number of remarkable durable features.

Latex foam with a " good memory"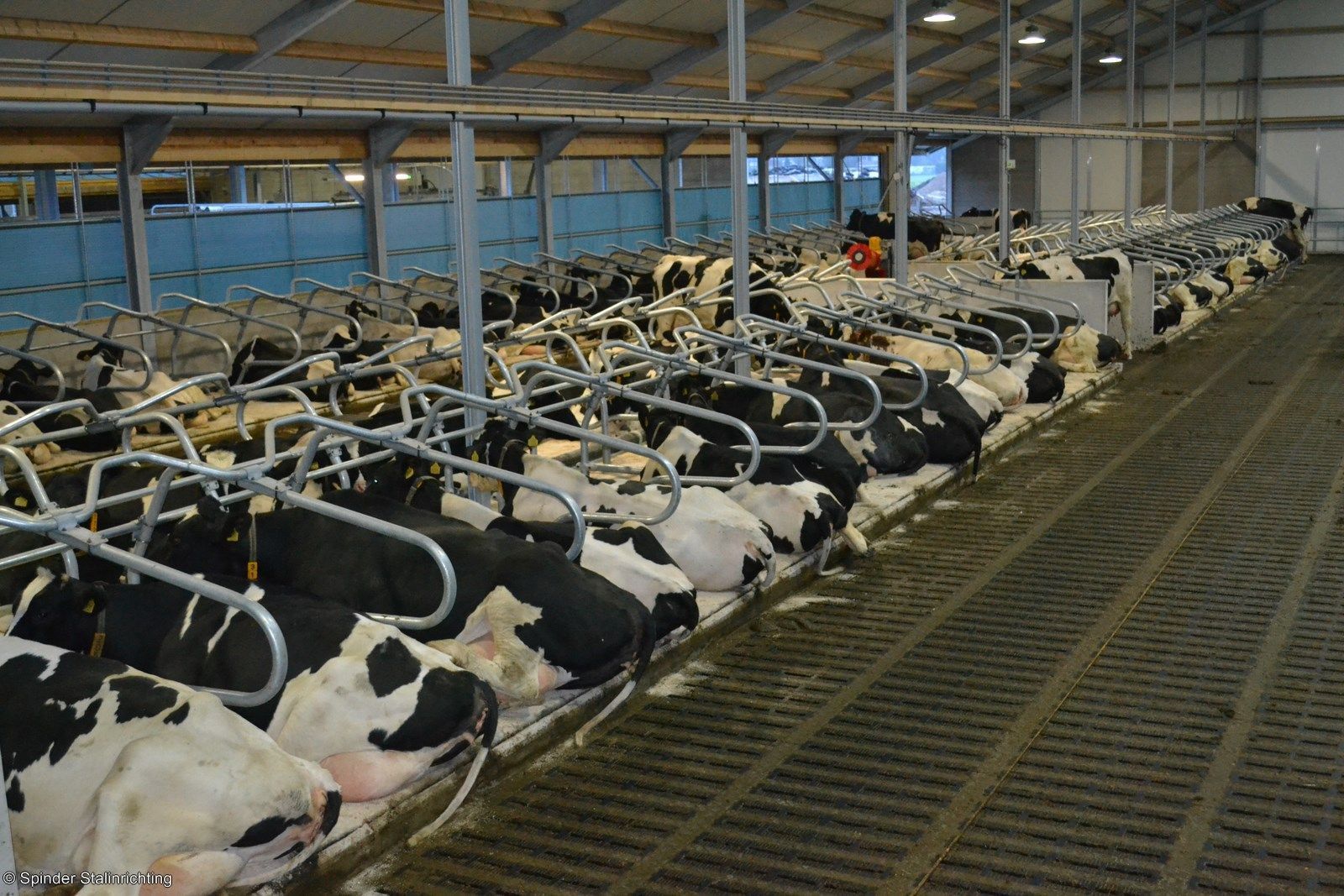 The Latex foam that is used for the Meadow cow mattress offers optimal lying comfort for many years. The foam has a "memory" and returns to its original flat shape after the cow leaves the cubicle.
This makes it easy to clean the mattress, which saves valuable labour time. The mattress remains resilient and comfortable for a long time.

Your cows will rest just as comfortably as you do
Not only the lifespan of the latex mattress contributes to the durability of the product.

The origin of the foam is particularly durable and sustainable. The Latex foam is made from a residual, created during the production of high-quality mattresses for humans. Spinder purchases the foam from the well-know, and for Spinder local partner, bedding manufacturer Avek from Surhuisterveen. This way your cows will rest just as comfortable as you do.

Top mat with a nylon reinforcement: non slip & wear-resistant
The top mat for the Meadow Next cow mattress comes on a roll and consists of rubber with a nylon reinforcement. The top mat is completely liquid-tight and is fixed on all sides so that moisture can't run underneath. The latex foam is guaranteed to remain clean and dry. The top mat is fixed to the rear edge of the cubicle with a solid rubber strip. The edge slightly slopes down towards the slatted floor so moisture flows away better and cleaning the cubicle is easy.

The top layer is non-slip so your cows have sufficient grip when lying down and getting up. The rough layer holds litter, for example sawdust, well and promotes a hygienic resting environment. The top mat is extremely wear-resistant;
Spinder gives a 10 year warranty on the top mat. Your Spinder dealer can inform you about the conditions.

Most installed cow mattress in the Netherlands
The advantages of the Latex foam mattress and the extreme wear-resistance of the rubber top layer make the Spinder Meadow Next Mattress the right mattress for your cows. It is not without reason that the Meadow cow mattress was the most used cow mattress in the 2019 Boerderij-survey in the Netherlands.